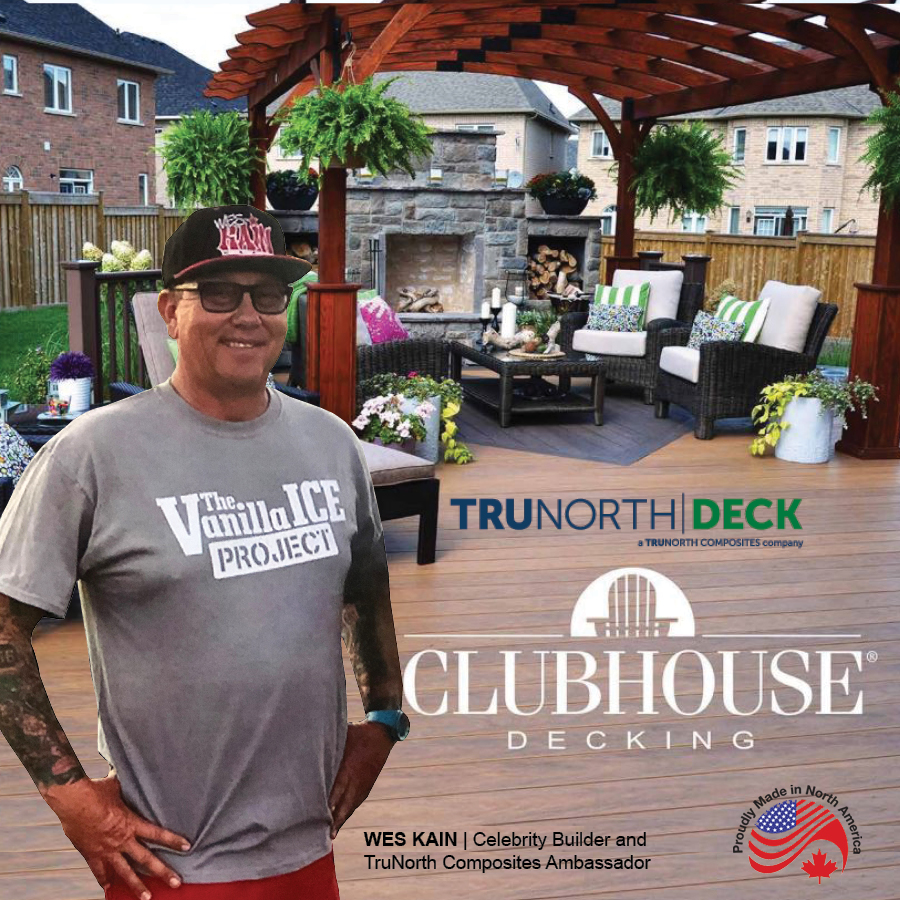 (Brantford, ON) – Wes Kain, Celebrity TV Host, Professional Builder, from the hit show The Vanilla Ice Project, is teaming up with TruNorth Composites, Canada's leading manufacturer of composite and PVC decking, to launch a series of cutting edge products across North America in 2019/2020.
The Wes Kain and TruNorth Composites partnership also includes a series of event appearances, social media, web and tv collaborations, exposing the brand to a new demographic across both sides of the border. TruNorth Composites will also be featured on the #82 Whelen NASCAR All-American Stock Car driven by Wes Kain.
"TruNorth Composites' innovation, passion for excellence and their care for the environment are all values that make us proud to align our brand with. When you can take a deck board and tie it into a knot without damaging its integrity, we instantly knew this is a product that we need to showcase and share with the world!" says Wes Kain
"We are excited to launch this partnership with Wes Kain. His creative attributes are a perfect compliment to TruNorth's vision, culture and future plans. With Wes Kain's community involvement along with his many ongoing projects, we are able to expand our customer reach across North America, sharing our innovative products and driving traffic to our retail partners." states Jon Hensen, Vice President of Sales and Marketing for TruNorth Composites.
Watch for the Wes Kain Experience coming to a city near you.
For more information please call 1-905-265-0022 x 3251 or visit www.trunorthdeck.com.